Copyright © 2011 Pacific Electric, Inc. All Rights Reserved.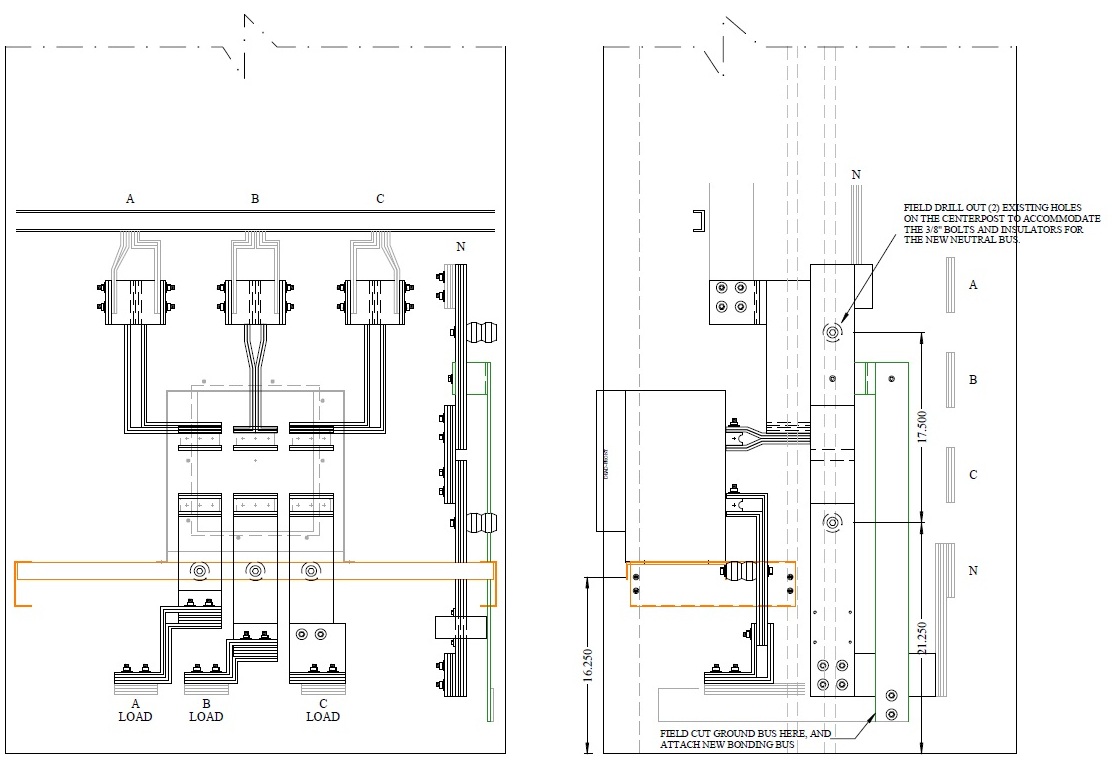 We provide precise dimensional drawings for a no hassle job site assembly.

Circuit breaker additions

Fusible switch additions

Bas bar replacements

Sheet metal replacements

The most obvious benefit of upgrading electrical distribution equipment is the significant savings on costs that would have been dedicated to buying new equipment - and not just the actual equipment, but the time and labor involved in the acquisition, installation, testing, and commissioning. A specific replacement or retrofit solution may be the most cost-effective alternative to purchasing new equipment. In addition, the upgrade can be performed without major downtime and possible loss of production.

The decline of switchboard performance can be attributed to:

      Increased short circuit availability

      Changes in environment

      Insulation deterioration

      Load changes

      Aging of components

      Natural wear and tear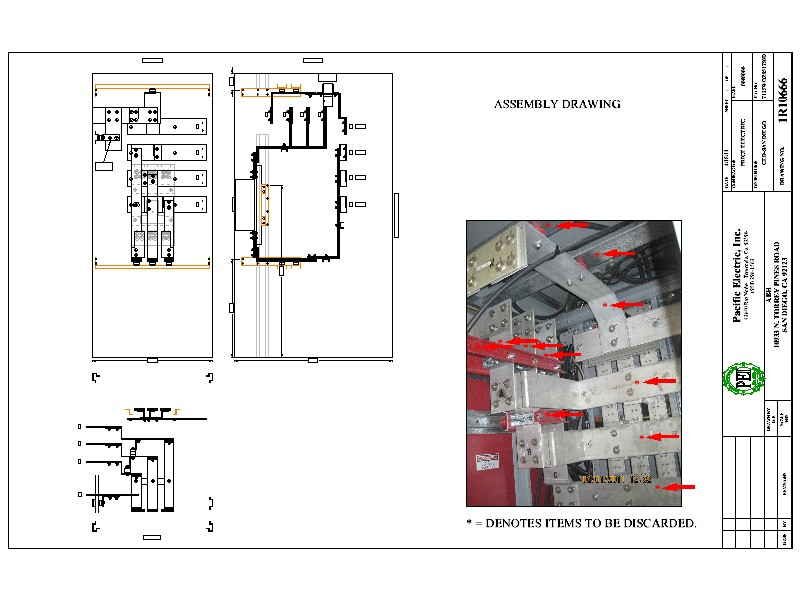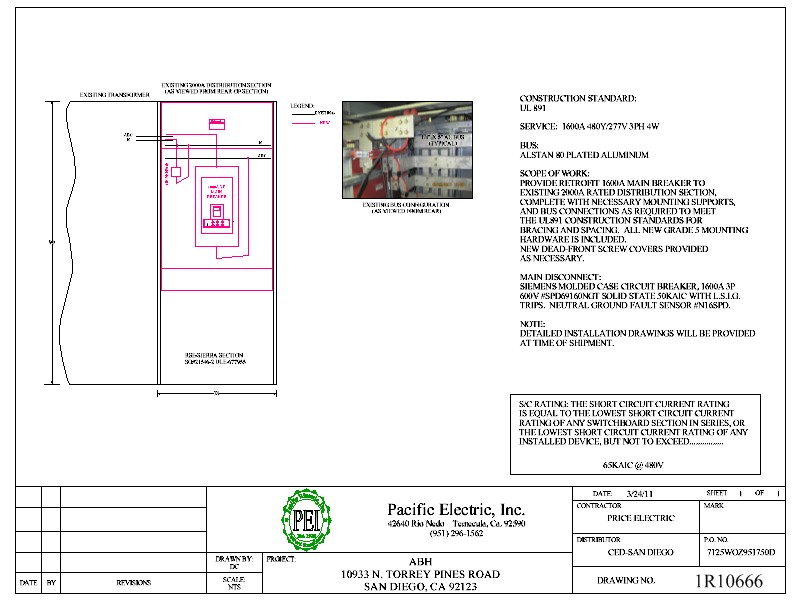 C.A.D. TRANSMITTAL DRAWING

CUSTOMER'S ASSEMBLY DRAWING

AFTER INSTALLATION PHOTOS